Board 2020

Chairman - Bente de Jongh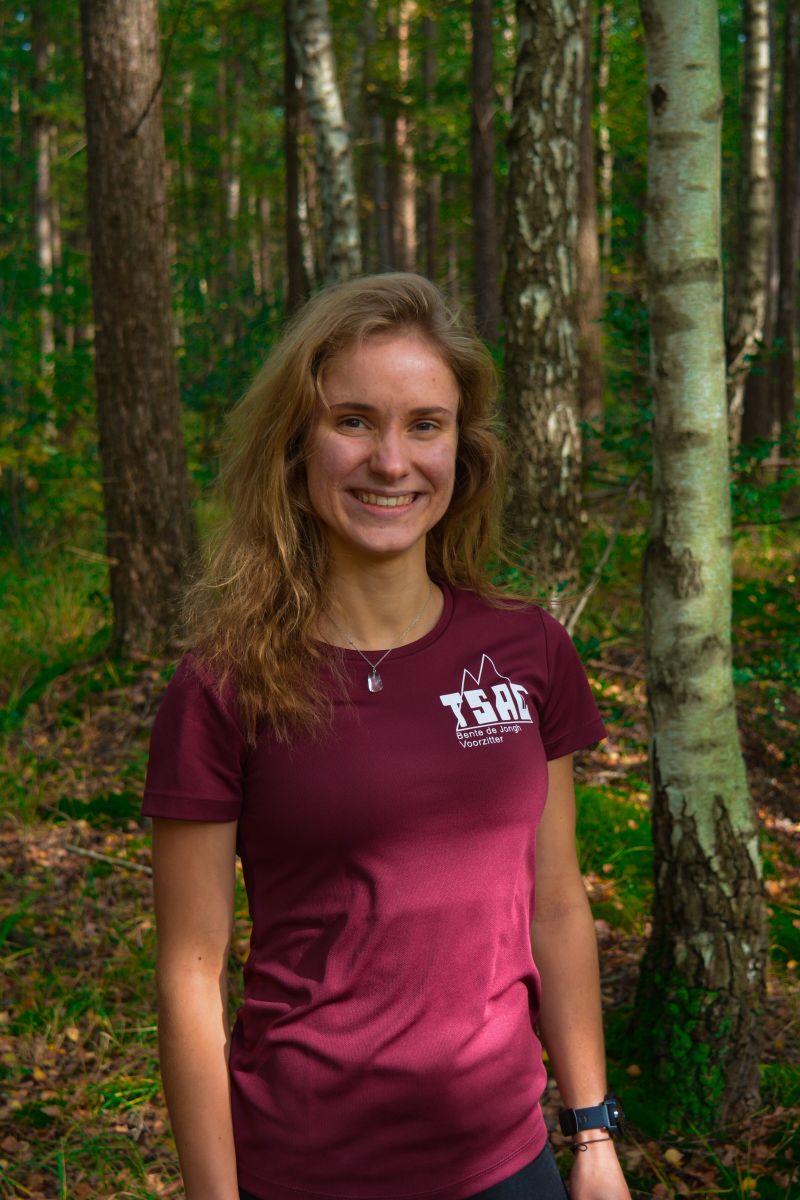 I was a little girl of ten when I saw a mountain for the first time, a moment I remember well. Seeing the little German hill made me shout out to my mom ('look mom! A real mountain!), who was less impressed ('that's not a mountain Bente, that's more of a mole hill'). Still, my enthusiasm was enormous and I told everyone that would listen that I'd climb it first. When I got to see the Alps that same year, my love for the mountains, nature and all sportive activities you can do there, was born.
I started taking up trailrunning and mountainbiking with passion, but kept fantasizing about actually climbing summits and walls. As soon as I joined TSAC in Enschede I fell in love with it! What a great vibe. Still the trailrunning shoes are put on everyday and mountainbiking is also still part of the weekly schedule, but the TSAC opened my eyes for rock climbing, bouldering, alpinism and also skiing. The training schedule thus got a whole lot busier with the first two. And nothing is better than camping at the awesome TSAC weekends! All of them ways to connect with the mountains and nature.
As chairwoman of the TSAC I want to give something back to the association that gave me so much, in order to make it possible that even more students here in Enschede can develop and share a passion for mountain sports via the TSAC.
Vice-Chairman - Dim Scheurink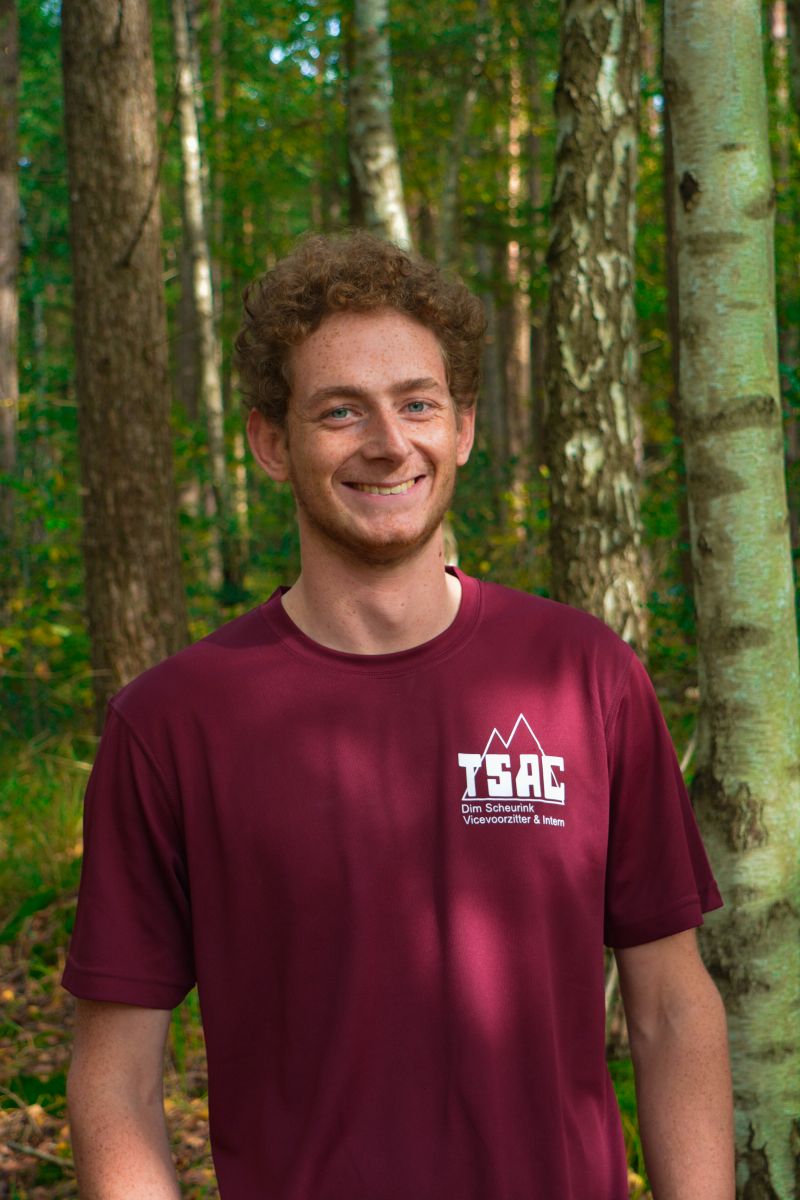 I started toproping about a year ago at the Noardwand in Leeuwarden. Since then my love for toproping has only grown. When I came back in the beautiful Twente I walked into Arqué to continue my new hobby. At Arqué I have learnt more toprope-techniques, which means that I can climb a lot more efficient now. In september I joined the TSAC because I was getting tired of all the old farts in Arqué. I am really looking forward to my boardyear and the massive amount of toprope routes that I will be climbing (thanks to the TSAC clipstick even outdoor toproping).
Eventhough I just started my passion for the sport is very big. A personal goal of mine is to climb a 6C sport route outdoors. Because of this ambitious goal you can find me almost every day on the boulderwall or in Arqué. This year I will be starting my master Applied Mathematics with the specialisation Computational Science.
I am very much looking forward to being submissive to Bente, my ultimate dream.
Secretary - Floor van Ruiten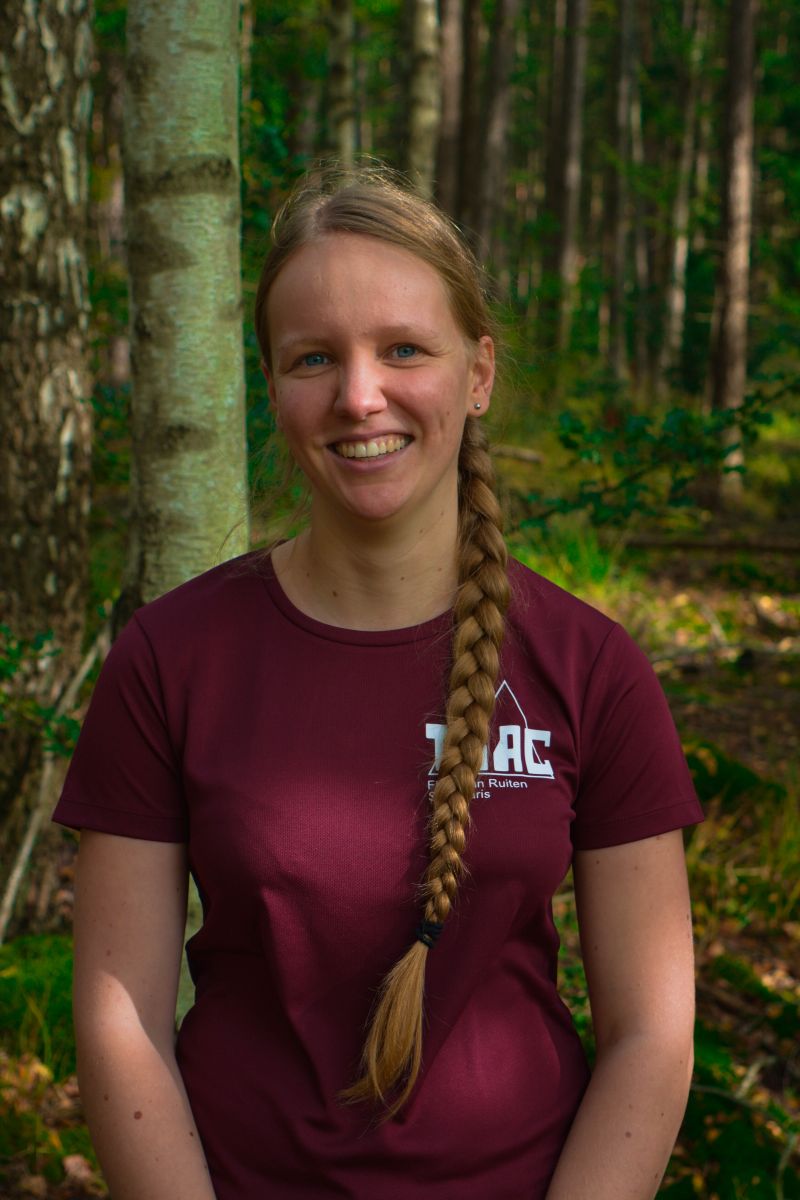 Before I even came to Enschede, I already started climbing. When I was a little girl, I loved to go to the treetops and halfway through high school, I joined the climbing association in Zwolle. When I moved to Enschede I already knew I wanted to join the TSAC and that was a really good choice.
Now, one and a half years later, the TSAC means so much more to me than just climbing. I made friends for life and it really feels like coming home. After joining the Accie last year, the next step for me is this board year. I hope to return something to this association which has offered me so much and still does.
As secretary, I hope to give the members this safe base where they can go, so they will enjoy the association just as much as I do in a while. I am looking forward to another great year at the TSAC!
Treasurer - Marlize Kramer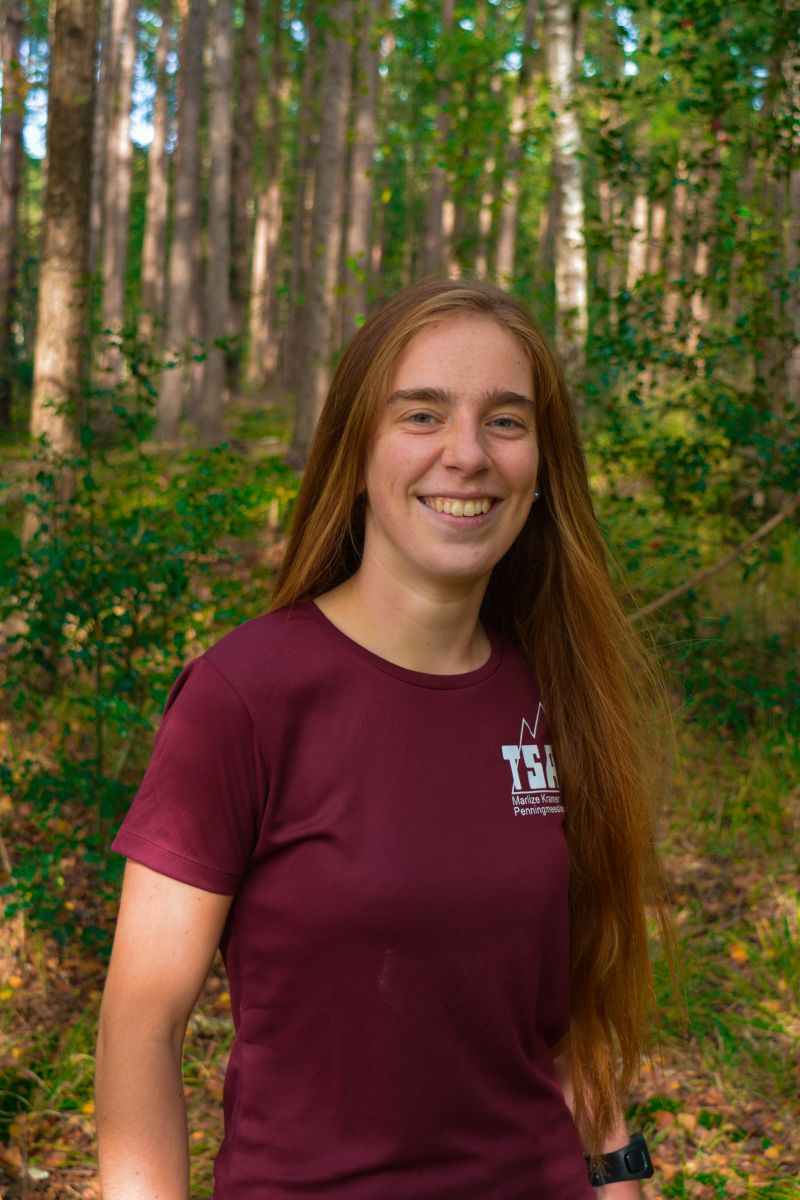 My whole live am I often in the mountains. In summer mostly to walk and sledding and in winter to ski. All the while I looked at the mountains and felt the attraction to get off the beaten tracks to explore the rugged mountains.
In 2016 I decided after years of clogging in trees and over stones to learn climbing. When I moved in 2018 to Enschede, it was a logical decision to continue climbing. The TSAC as association really attracted me, because I had the opportunity to learn climbing outside.
The TSAC turned out to be so more than only climbing. I got to know the association better and better and decided to join the accie. After several climbing weekends and other activities I thought it would be nice to give something back to the association and to get to know the association even better. As treasurer, I hope this year to ensure that the association does not go bankrupt and preferably leave it a little bit better than it was!
Weekend Commissioner - Jaro Kuiken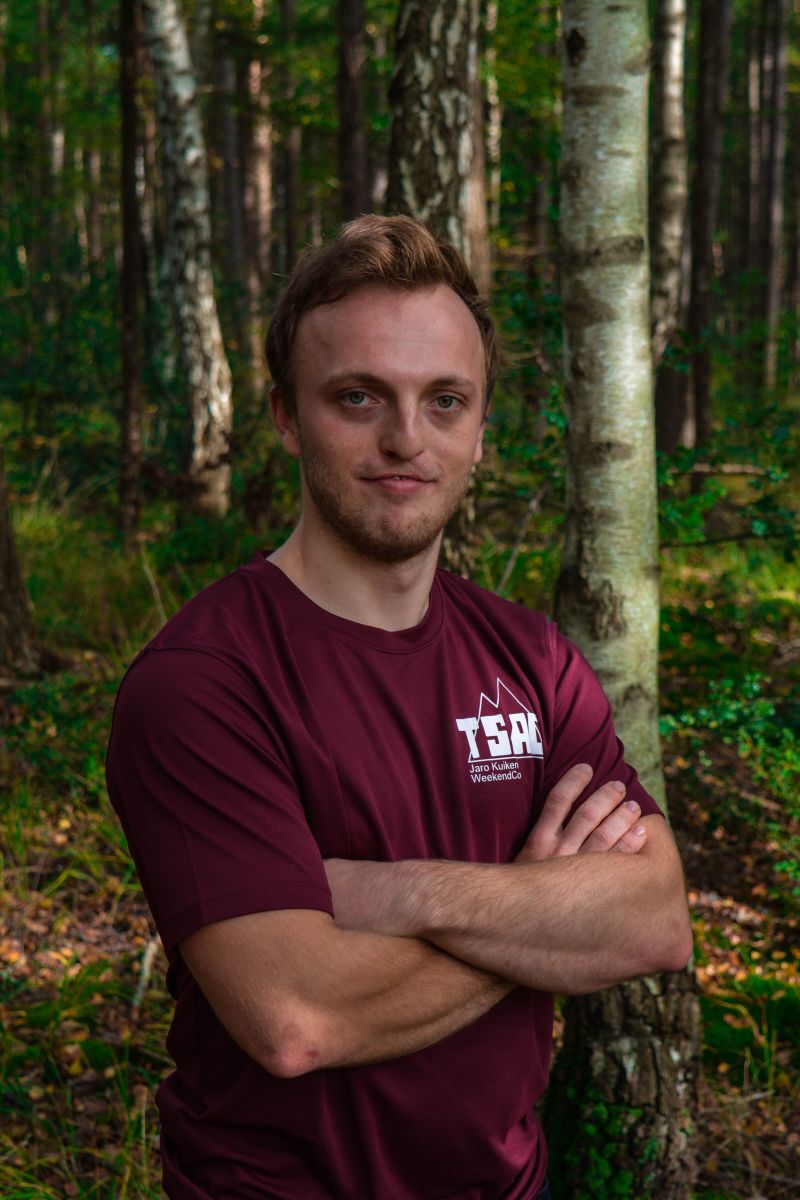 The climbing world is a new one for me, boy are we glad that the earth's not flat. In the past I primarily did one sport, soccer, for 13 years. But when I saw the amount of options here, I decided to do another sport. In my first year I made the wrong choice, so at my second Kick-In I started looking again, and I was drawn to TSAC.
Once I joined the association I quickly wanted to become active, so I almost immediately joined the AcCie. This is where I discovered TSAC's passion for cake among other things.
After a year at the association, I knew that this was the right association for me. The people are great and the sport is amazing. So I decided to become board. The weekends were always what appealed to me the most in TSAC, so becoming WeekendCo was an easy choice for me. Now I'm looking forward to organising some great weekends so that the members can experience some great things with the TSAC!
Internal Affairs - Dim Scheurink
See above