Twentse Studenten Alpen Club
Welcome to the website of the Twentse Student Alpine Club, aka the TSAC. The TSAC is the only climbing- and alpinists club for students on the University of Twente.
On this site you will find information about our club, becoming a member, activities and training and education. Furthermore, you will find the latest news about the TSAC and NSAC. If you have any questions about the TSAC for which you cannot find the answer on the website, please contact the board.
---
Current TSAC news
---
Committee Interest Drink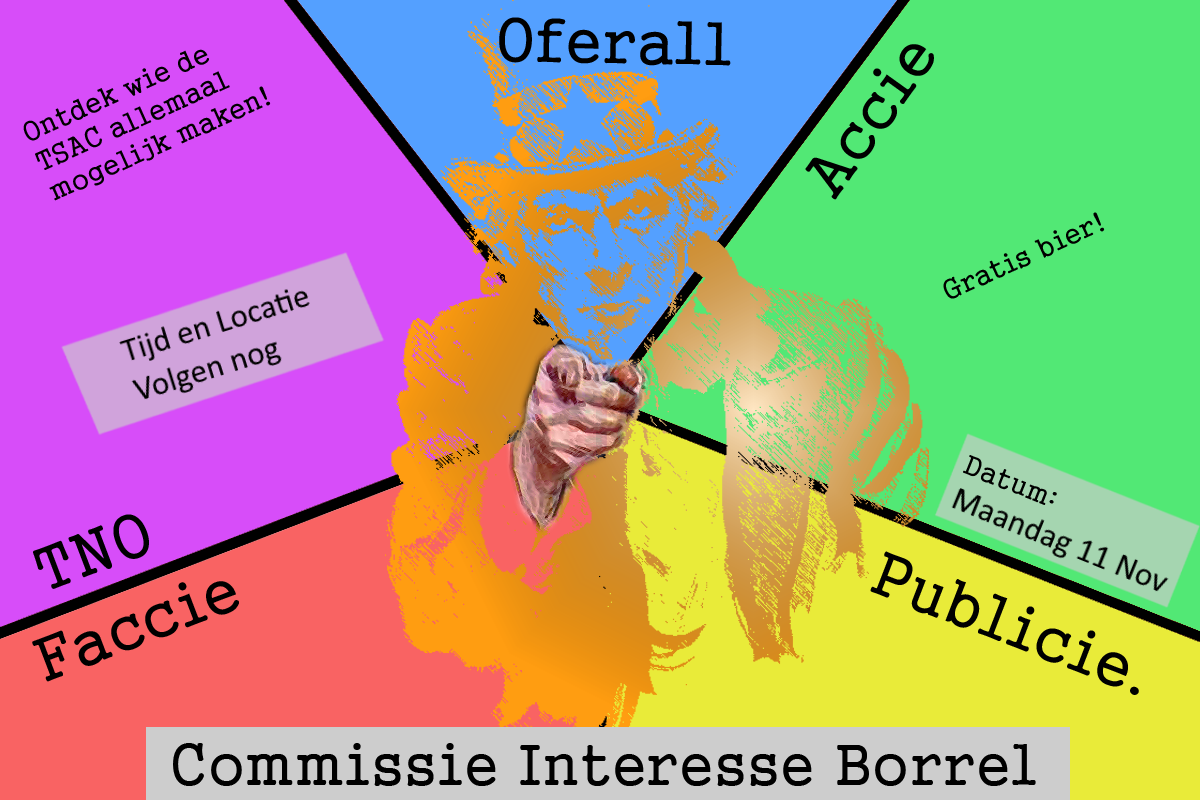 Do you want to make a difference in the TSAC? And are you interested in becoming an active member or are you just here for the free beer and party? Then come to the Committee Interest Drink. Here all our fantastic committees will be giving a short presentation and after that the fun can begin. Joining is absolutely free and it is not required to actually join a committee. This Amazing drink will take place on Monday, November the 11th around 20:00. The location will follow soon so make sure to safe the date. Did I already mention there will be FREE DRINKS!!!
(19-09-2019 by Tijmen Oliehoek)
---
Lustrum lezing berggids Boris Textor
Ter gelegenheid van het 8ste lustrum van de TSAC komt berggids Boris Textor een lezing geven speciaal voor TSAC leden. Boris is één van de weinige Nederlandse berggidsen en heeft al een aantal unieke expedities op zijn naam staan. Bovendien is hij begeleider van de Expeditie Academie en gaat hij met een team in 2020 proberen alle 7 summits te toppen.
Na afloop van de lezing zal de ruimte worden omgetoverd in een ware karaokebar waar je je zangkunsten kunt showen!
Wanneer: maandag 21 oktober
Hoelaat: 20:00 inloop, 20:30 start lezing
Waar: MBasement (daar bij de Starbucks)
Kosten: helemaal niks! (behalve de versnaperingen)
(13-09-2019 by Jan van den Berg)
---
RAB NSKB 2019
On Saturday, the 23rd of November, the National Student Championship Boulder is taking place. The USAC is organising the championship this year and it will take place in boulderingym Sterk in Utrecht. Even though there are many great climbers from all over the Netherlands that are competing, you do not need to be the next world cup champion to participate; the competition is fun for people of all skill levels. More information and sign-ups can be found on Facebook en op de NSKB Website.
(06-09-2019 by Marten Voorberg, latest modification: 18-10-2019 by Jan van den Berg)
---
Surprise drink
Dear members, surprisingly, not one but two drinks are planned after the holidays. The last of these wonderful magic events is the surprise drink. What a surprise! This will take place on November 4, so keep it free in your agenda. The location is still a surprise, but it will be super fun anyway.
(03-07-2019 by Richard Brinkman)