Twentse Studenten Alpen Club
Welcome to the website of the Twentse Student Alpine Club, aka the TSAC. The TSAC is the only climbing- and alpinists club for students on the University of Twente.
On this site you will find information about our club, becoming a member, activities and training and education. Furthermore, you will find the latest news about the TSAC and NSAC. If you have any questions about the TSAC for which you cannot find the answer on the website, please contact the board.
---
Current TSAC news
---
A dark mode has been added to the site. This means it will adapt itself depending on the dark mode settings in either the operating system or the browser. You can toggle between light and dark mode with the icon in the "Quick links" section.

---
Open evenings September!!!
Have you always wanted to try climbing or bouldering? Or are you an experienced climber looking for other enthusiastic climbers in a new city? Then TSAC is the right association for you! During the open evenings you can try climbing with us in SC3. Here you can also sign up to become a member of the association. You can find us on 12,13,19,20 September from 21:00 to 23:00 in the sports centre (SC3).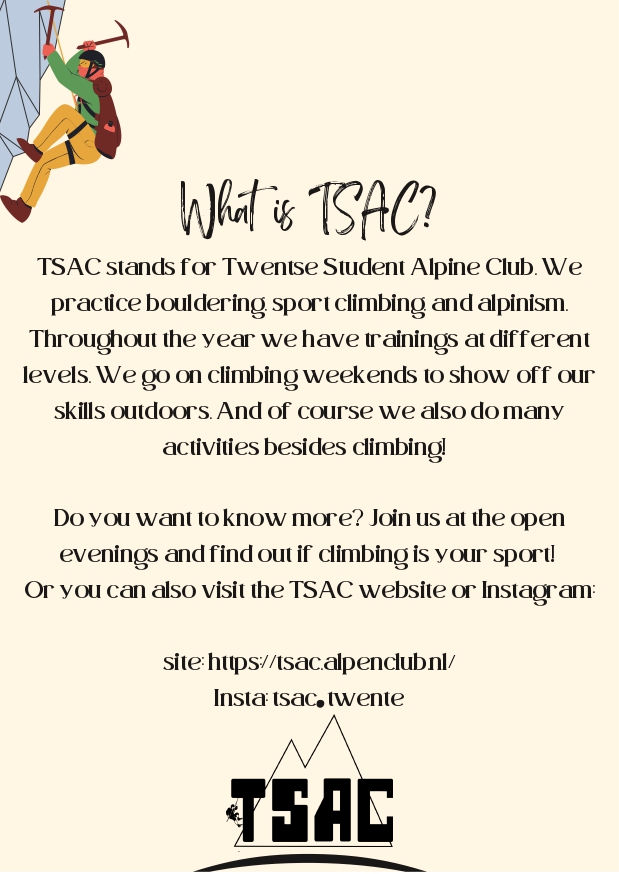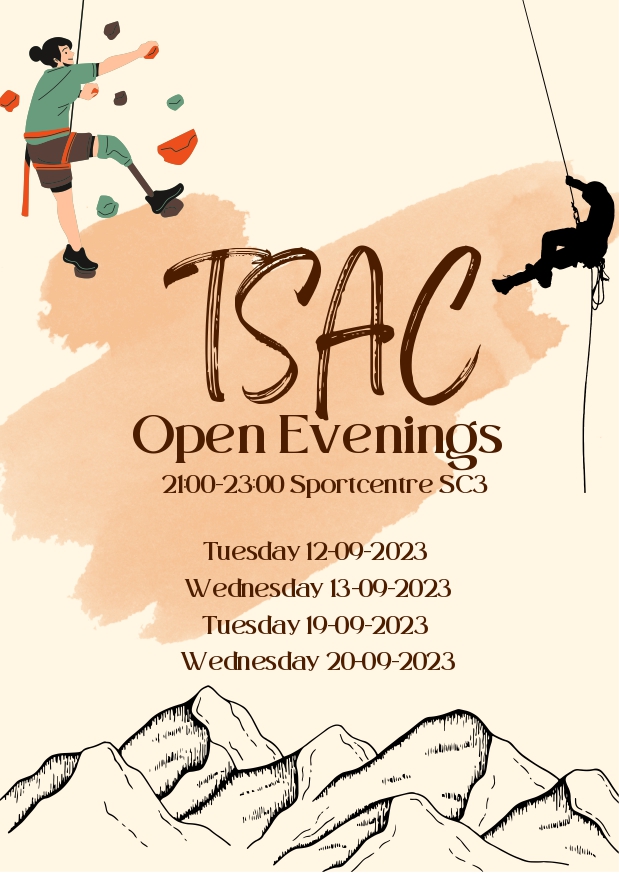 Don't forget to bring climbing shoes or normal sports shoes.
See you on the open evenings!
Important: The open evenings are the only moments you can register for TSAC!
If you have any questions, you can always send an email: secretaris@tsac.alpenclub.nl
Important for climbers with experience: if you have an NKBV KVB-IT or higher, please bring your certificate. Then we can check it and we know for sure that you do not need to follow a course.